Hänga, Borra Och Montera
Häng, Borra & Montera Kanske drömt om att starta eget men inte kommit till skott? Då är du den vi söker!
Är du duktig på att hänga, borra och montera?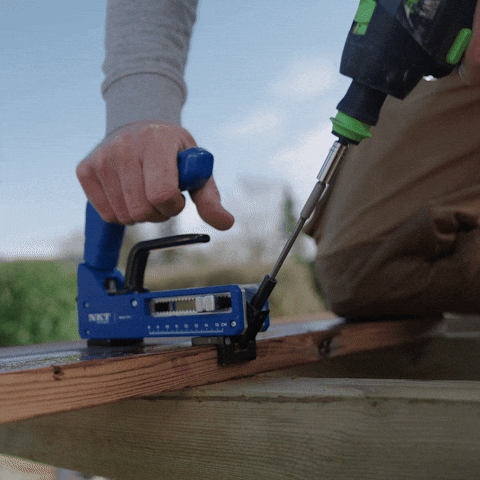 Då är du den vi söker!
Som Runner på TaskRunner (en del av BuddyCompany) har du möjlighet att utföra uppdrag inom all typ av:
Hänga/Borra ex. tavlor, hyllor och TV-apparater
Reparation & fix
Montera möbler
Transport och flytt (A till B)
Trädgårdshjälp
TaskRunner är en on-demand plattform som kopplar samman privatpersoner och företag som behöver något utfört (t.ex. måleri, möbelmontering, trädgårdshjälp, flytt & reparation) med verifierade Runners som är villiga att hjälpa till.
Vad krävs för att bli målare hos oss?
Du har fyllt 18 år.
Du är redo att utföra uppdrag i ditt närområde (eller varför inte i en annan stad om du ändå har vägarna förbi?).
Du har svenskt ID, bankkonto & personnummer.
Du har bevisad god erfarenhet av att måla och tapetsera!
Du är ansvarsfull vilket bl.a. innebär att du kommer i tid, har med dig rätt verktyg och kommunicerar tydligt med alla kunder.
Varför bli Runner hos oss?
Vi tar hand om allt det jobbiga med att driva eget företag så som att marknadsföra sig, hitta kunder, bokföra, sköta skatter och RUT/ROT-ansökningar dvs. all administration sköter vi.
Du arbetar på dina egna villkor vid andra uppdrag men i detta fall behöver beställare att man är tillgänglig 9-17.
Utför uppdrag i ditt närområde eller varför inte i en annan stad om du ändå har vägarna förbi?
Skulle något hända dig under arbetet eller skulle någonting gå sönder så har vi en försäkring via If. 
Hur du får betalt:
TaskRunner tillhandahåller säkra utbetalningar via tjänsten Gigapay. Betalningar sker säkert via vår app.
Du har pengarna direkt på kontot efter att uppdragsgivaren har godkänt uppdraget. Självklart betalar vi arbetsgivaravgift och A-skatt åt dig, så du kan spendera pengarna du tjänat i fred.
Vårt huvudkontor finns i Stockholm men du jobbar där våra kunder finns! 
Arbeta med det du vill på dina villkor, ansök idag! 
Contact
Samira Nori
Operational Excellence – BuddyCompany HQ
Why work with us?
Be a part of changing the Electronics Industry

Make tech something simple, fun and sustainable for everyone to be a part of.

Fast moving environment

As a company, we are running at full speed. Come join and help us accelerate even faster!

Big Community

We are present in 3 different countries and even more are around the corner.

Fred beverages, snacks and fruit

Stay hydrated with an energized but healthy level of blood sugars :)
About BuddyCompany
BuddyCompany is the one-stop shop for services around home. We help people free up their busy schedule, to make them feel great at home. And the best part? All our services are available at one single place right at your fingertips.

Our journey started in 2016, when TechBuddy was founded at the hands of Tahero Nori who identified a gap between the latest technology products and the barriers for customers to make the most out of them. Customers increasingly demand support to benefit from the latest technology. Based on that idea, Tahero Nori established TechBuddy that today is a recognized brand for tech support in Sweden, Spain, Germany, and Israel.

But we were not finished. After more than several years, we had built a cutting-edge tech platform to handle service requests at large, and we started to envision a world where people in all societies enjoy a seamless synergy between digital innovation and a convenient life. Through the acquisition of TaskRunner, TidyApp and Wellbe in 2021, we were able to broaden our service portfolio, thus creating even more convenience for customers at home.

And just like that, BuddyCompany was born! Our service portfolio now encompasses tech services powered by TechBuddy, handyman services powered by TaskRunner, as well as cleaning by CleaningBuddy. In the coming years we will redefine the home-services market and collect all of them under one united platform for our customers.
BuddyCompany is a movement. A Force, driven by the greater values and impact we have on the societies we touch.
Coworkers
About 30 (Sweden)
Hänga, Borra Och Montera
Häng, Borra & Montera Kanske drömt om att starta eget men inte kommit till skott? Då är du den vi söker!
Loading application form
Already working at BuddyCompany?
Let's recruit together and find your next colleague.